What Makes iPhone 6/6 Plus Become Your Best Video Player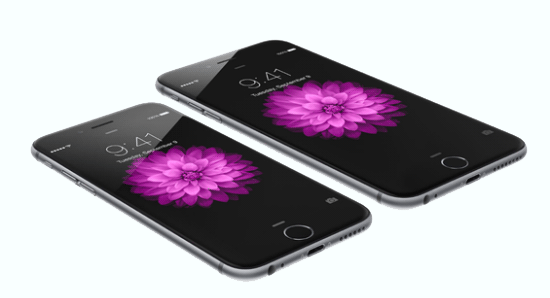 Apple Inc. launched iPhone 6 and 6 Plus, as anticipated on this September. 4.7-inch iPhone 6 and 5.5-inch iPhone 6 Plus indicate Apple makes a significant stride to march to phablet market. With its first-class configuration, super-classy body design and well-established service, it would definitely be a powerful impact to smartphone filed or even to technology one.
"Bigger than bigger" new iPhone6/6 Plus would be enough to let you hardly tear yourself from the new phones to watch various videos. Let us take a look at how many reasons make you cannot resist watching movies on them.
Hot Search: iTunes library to iPhone 6 and 6 Plus.
Reason 1: "4.7/5.5-inch" Bigger Display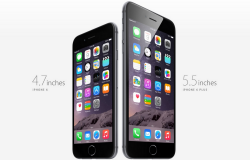 Along with the rising tide of phablet, both major brands, such as Samsung, and other less-known ones also join in here to produce big-screen smartphones one after another. After several years of pushing out 4in screen, Apple finally makes the first attempt at 4.7 inch and even 5.5-inch phablet. Such large screen will bring you with totally unexpected visual experience.
Reason 2: "HD Retina Display with 1334x750/
1920x1080

" Higher Resolution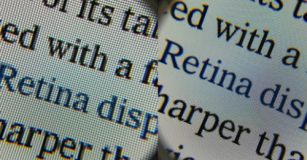 Higher resolution on iPhone 6 (1.334 x 750 pixels) or iPhone 6 Plus (1920*1080 pixels) would be one of the most important things you would notice. HD Retina Display with dual-domain pixel that be described as "the most advanced displays ever to
go into a phone", insteading of tranditional method to make higher-resolution, provides improved color standard, higher contrast, better brightness and wider-angle viewing. The full display makes your movies more clear, more true.
Reason 3: "iOS 8" Stronger Mobile Operating System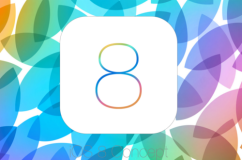 The most advanced mobile operating system in the world- iOS 8 has been released along with iPhone 6 and 6 Plus, which is able to help you to finish more amazing things that you could not image than ever before. The exciting "Family Sharing" feature in iOS 8 lets you share your music, movies, and TV Shows with up to 6 family members. No need to repeat-purchase anymore.
As the biggest music & movie retailer, Apple store would be the first choice for most people. But if the Apple ID used to download iTunes movies, TV Shows or other videos has been already registered on your 5 different Mac or iDevices, such as iPad mini, if it is possible to share your purchased or rented iTunes files with families and friends up no limit?
Reason 4: "11/13-hour HD Video Playing" Longer Battery Life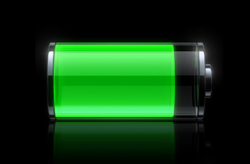 There is a saying that everything has two sides, 4.7-inch or 5.5-inch big screen is no exception. For one thing, it enables you to see more and do more on here; but for another thing, the big screen with high resolution is a power hog. Nothing would be more terrible that your screen becomes black suddenly when you are enjoying the climax of a movie.  However, iPhone 6 provides you with 11 hours for playing HD videos, and iPhone 6 Plus even lets you enjoy movies up to 13 hours without any care.
These 4 points maybe just a part among the masses of benefits, especially for playback HD videos, bringed by newest functions and features of iPhone 6/6 Plus, trying is believing. Pick up you new iPhone 6 or 6 Plus, pop on a desired movie and then have a good enjoy right now!
Related articles:

Import iTunes Videos into iMovie or FCP for Further Edit

What You Need to Know About OS X Yosemite

Transfer iTunes Library to New iPad