How to Convert DRM M4P to MP3 with Tune4mac M4P Converter
Tune4Mac M4P to MP3 Converter is an easy to use Mac M4P to MP3 Converter which is able to convert DRM protected M4P to plain MP3, WAV and AAC with fast speed and CD quality.
Why Do We Deed M4P to MP3 Audio Converter?
Music sold on Apple iTunes Store has accounted for more than 80% of worldwide online digital music sales. Most of these songs are in aac (m4p, m4a or other extension) format and protected by Digital Right Management (DRM). Another big name in digital media industry, Microsoft, has also applied DRM on its wma audio files, even much more restrict than Apple Inc.
DRM-encrypted audio files are only allowed to be copied to and played on a limited number of authorized computers and portal devices. The digital rights of the manufactures are protected. But the free digital rights of

millions of users are neglected and robbed away.
That's why people all over the world are claiming their digital rights. And that's why they need DRM audio converters. Tune4Mac is the Mac OSX version of DRM audio converter which can help free the DRM music they purchased, so that they can enjoy the music wherever they want, on what ever platform they feel it's convenient.
What Can M4P to MP3 Converter Do?
Generally, M4P to MP3 audio converter can:
However, different DRM audio converter may have various features. Some DRM audio converters may support only a few popular audio formats. Some DRM audio converters may require media players to play back or burn the audio files. In this case, make sure that the DRM audio file is supported by your media players.
How to Convert iTunes M4P to MP3 on Mac OSX?
M4P is used for the DRM protected music and movies in iTunes Store. M4P format is protected AAC. It is a format of purchased music that can be listened to only through the iTunes softer or an iPod.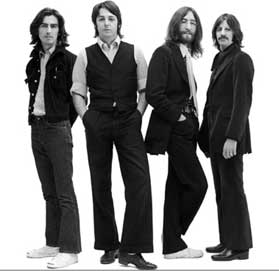 M4P to MP3 converter is used to convert MP4 audio files encrypted by FairPlay DRM as sold through Tunes Store use .m4p extension.
Is it possible to "convert" iTunes store files to other formats on Mac OS? As far as we know, there is not currently a true solution for "converting" iTunes music M4P files to other formats due to restrictions placed on the format by Apple. However, there are many legitimate reasons for wanting to convert these files, and many feel they should be able to do so. The DRM Converter for Mac features a solution for this. It includes a powerful audio editor feature that can be used to record iTunes M4P files as they play in iPod, Zune, PSP, etc MP4/MP3 Players.
Solution 1: Burn M4P to CD, rip CDs to MP3
To convert M4P to MP3 format, you can burn iTunes playlist, which contains the songs you want to convert to MP3, to physical CDs. And then rip the CD sound tracks to MP3 songs. It's a bit wasting and unpractical if you have huge quantity of iTunes M4P songs to be converted to MP3.
Solution 2: Convert M4P to MP3 with Tune4Mac M4P Converter for Mac
M4P format is "protected AAC". It is a format of purchased music that can be listened to only through the iTunes or an iPod. Basically, we can convert M4P to MP3 with a M4P to MP3 conversion tool such as Tune4Mac M4P Converter (Mac OSX version) or Tune4Win M4P Converter (windows XP/Vista). Tune4Mac works on iTunes and Mac OS X. 10.4 or later.
Solution 3: Use hymn project to convert M4P to MP3
This solution only works for iTunes 5.0 or below.
Google and download hymn, install it to c:\hymn
Create the directory c:\hymn\music\
Open iTunes and drag your playlist or files to c:\hymn\music
At a command prompt (open a MS-DOS command prompt 'start->accessories->command prompt' ) go to c:\hymn\ and type: hymn c:\hymn\music\yoursong.m4p c:\hymn\music\yoursong.m4a.This will convert yoursong.m4p files to yoursong.m4a format. More simple, you type: hymn c:\hymn\music\*.m4p. This will convert all M4P files in c:\hymn\music to M4A format.
What Makes An Excellent M4P to MP3 Audio Converter?
Although the features of DRM audio converters may vary, there is common criterion that can be applied to judge the excellence of a DRM audio converter:
Converting Speed
Converting speed matters the most for people who have a huge quantity of songs in their music libraries waited to be converted.
Sound Quality
Fast and nice. Sound quality comes as the second most important thing in doing audio conversion. Who would appreciate the audio that is floppy and noisy, any way?
Ease of Use
Most music and audio book lovers have only average acknowledge about audio and computer, so it's a virtue to make it easy to use the DRM audio converter. Easy audio converters shall have user-friendly interface and clear navigation, and only a few steps to complete the converting.
Stability
Unstable performance might probably cause program crash and the abortion of the whole converting process, which maybe batch conversion of hundreds of songs, or result inferior audio files with bad sound quality.
Preserving ID3 Tag and Album Info
Mp3 ID3 tag commonly contains the Artist name, Song title, Year and Genre of the current audio file. And album info contains alum name, and album art, if available. All this information is critical for managing music library. So make sure the audio converter can preserve ID3 tag and album info, or least ID3 tag, into the converted audio files.
Additional Features
Additional features like batch conversion, auto-find DRM audio files, edit ID3 tag, and restructure output folder, etc. provide better user experiences. However, too many features would confuse users.
Support Service
Promised and efficient technical support service is finally expected to attribute extra points to an excellent DRM audio converter.
Useful Tips to Remove DRM from M4V to MP4
If you are looking for a program to remove DRM protection from iTunes movies and convert them to MP4, MOV or other video formats, you may be interested with Tune4mac iTunes Video Converter Platinum for Mac.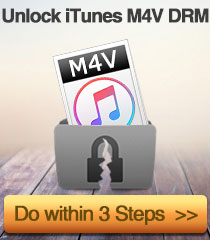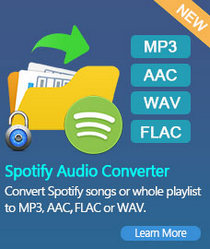 Hot Articles
We Promise