How to Move Movies from iTunes to Galaxy Nexus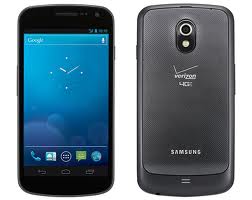 Galaxy Nexus Review
When seeing the name of Galaxy Nexus, we must be confused who published it, Google or Samsung? Actually, it was developed by both Google and Samsung. The name is the result of co-branding between Samsung Galaxy and Google Nexus. Galaxy Nexus is the first Android 4 OS smartphone in the global and was unveiled on October 19, 2011 in Hongkong. It was released in Europe on November 17, 2011, but United Status on December 15, 2011. Galaxy Nexus also is the third generation phone of Google after publishing Nexus One and Nexus S. It has an HD Super AMOLED display with curved glass, an improved camera system, and Google's Ice Cream Sandwish (Android 4.0). Let's mainly look at the recreational function.
Video Display: support MPEG-4, H.263, H.26, 3GP, AVI, RM, RMVB format.
Audio Presentations: support MP3, AAC, AAC+, eAAC+ format.
Bells Describe: support MP3, MIDI format.
Image Format: JPEG, GIF format.
Games: internal games, support download games.
Application: Google mobile service.
Other Recreation Function: Java expand, TV-OUT, SNS, ect.
How to move Movies and TV Shows from iTunes to Galaxy Nexus
As know to all, iTunes video is M4V format that was protected by Apple FairPlay so that purchased iTunes Movies and TV shows can only play on Apple devices. Not only that, when you download a movie or TV show, a list of things wait for figuring out such as authorize, sync. However, not all these apple devices can sync successful. Sometimes, it also easily appears error. iTunes make user have to purchased their own devices. However, other non-apple devices really don't play iTunes movies or TV shows? The answer is negative, but you need a video converter to remove this protection and convert it to another format that other devices supported.
In the last paragraph, we mentioned that a video converter is needed. Here we suggest you use Tune4Mac iTunes Video Converter since it is a professional iTunes Video Converter. It can almost convert iTunes movies or TV shows to all popular devices. Now, let's look at how to put iTunes movies and TV shows on Galaxy Nexus.
Step-by-step Move Movies and TV Shows from iTunes to Galaxy Nexus
1.Download and install Tune4Mac iTunes Video Converter. Program interface as follows.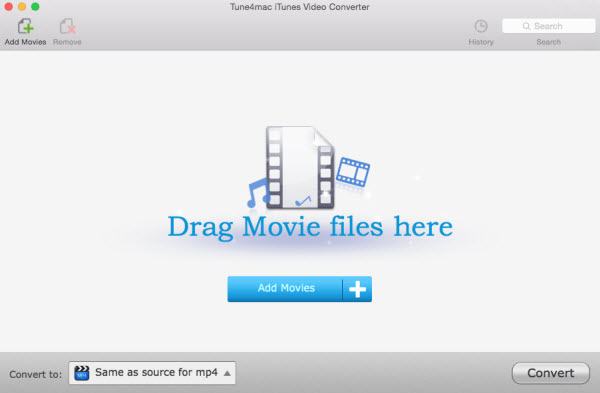 2. Open Tune4Mac iTunes Video Converter, you will found iTunes will launched automatically.
Tech Buddy 1: You had better keep iTunes quit before open Tune4Mac. If you already keep iTunes open before open Tune4Mac, a pop-up window will remind you "iTunes already running, to record it, you must relaunch this application", when you need to click "Relaunch" button.
Tech Buddy 2: We suggest you use safe mode (press "command"+"option" keys while launching Tune4Mac and don't lose hold of these two keys until iTunes is launched successfully) to launch iTunes since Tune4Mac might be incompatible with some plug-in.
3. Set output format from "Profile" and output folder from "Output" for the movies or TV shows which you would like to move to Galaxy Nexus.
4. Add movies or TV shows by "Add" button on the top of Tune4Mac. When a window will pop-up and show your iTunes video files automatically. Then, you can select movies and TV shows you want to move to Galaxy Nexus and click OK.
Tech Buddy 3: If your iTunes files is too large, you can search added movies or TV shows per the file name.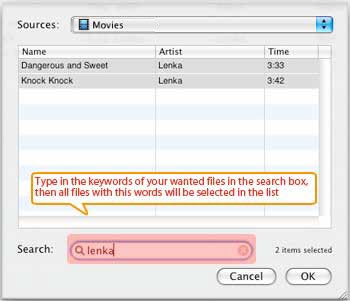 5. Click "Convert" button on the top of Tune4Mac, after converting, you can find converted files from output folder and use USB move these movies and TV shows to Galaxy Nexus directly.
If you always rent movies from iTunes, you might as well to try Platinum Version since Platinum version can not only convert purchased movies but also can convert rental movies. After encoding with platinum version, rental movies becomes plain format and can be kept forever.
Related News of Galaxy Nexus among Apple, Samsung, Google
6. 30 The application that Apple submitted to the United States Court to ask to burn the sale of Galaxy Nexus got approval and Galaxy Nexus was disappeared from Google Play on the day.
7.2 Samung appeared the verdict and declared that Apple didn't lose any market shares because of Galaxy Nexus
7.4 Google and Samsung appeared together and got the supports of the Court
7.6 Google confirm Galaxy Nexus will resume sales and express the latest Android 4.1 OS will amend the program functions that were sued infringement by Apple
Put iTunes Media Files on Google Nexus 7 and Android Tablet
---