Put iTunes Media Files on Google Nexus 7 and Android Tablet
On June 27, Google Nexus 7 was veiled at Google I/O developer conference for release by mid-July. The Nexus 7 is a 7-inch Android Tablet computer that co-developed by Google and Asus.
Since its lower price but higher configuration, this new Nexus doubtlessly would be the one tablet to beat Kindle Fire, Nook Tablet and Blackberry Playbook. Moreover, it is reported that Nexus 7 can be match for iPad on the fluency of hardware and software. Better multi-touch functionality improved, higher screen resolution (1280x800) carried and more video formats compatible,  $199 not only let you get a good tablet but also a wonderful media player.
Hot Searches: M4V to Huawei Mate7; M4V to iPhone 6/6 Plus; M4V to Nexus 6; M4V to Nexus Player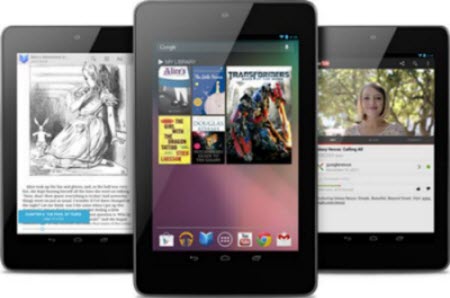 With that, some one would have a question: " What video formats does Goole Nexus 7 support? I am quite used to donwloading audio & video files from iTunes, which can not be played successfully on Andriod devices. If it is possible to enjoy my iTunes movie and music on the new Nexus 7?"
How to Put iTunes Music & Movie on Nexus 7 and Android Tablet
Even though the Nexus 7 lacks of applications for importing and playing iTunes M4P audio and M4V video files, it can't hinder us from obtaining media sources in some other way. If there is an iTunes Media Converter software at hand, all problems could be readily solved. The reason is that iTunes music is free-DRM protected but with a M4P format and iTunes video is DRM protected and in M4V format. Therefore, removing DRM protection and resetting the file format could enable Nexus 7 or Android Tablet to get media files from iTunes library successfully.
What is iTunes M4V Converter Plus Windows
iTunes M4V Converter Plus Windows is an efficiant combination of iTunes M4V DRM protection removal and video format converter for Windows users. The software is able to convert both purchased and rented iTunes M4V vidoes to plain MP4, AVI, FLV, MPEG for playback on Nexus 7 or other Android tablets with all DRM protections striped. For Mac OS users, Tune4mac iTunes Video Converter Platinum would be compatible with.
Tutorial One — iTunes M4V Video to Nexus 7 or Android Tablet
1. Freely download and install iTunes M4V Video Converter Plus Windows on your Windows.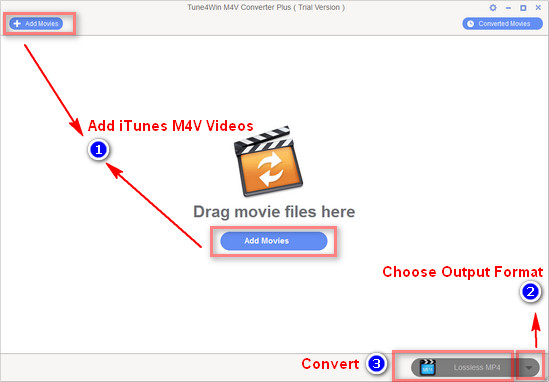 For Mac OS 10.10, 10.9 or 10.8 users, please try Tune4Mac iTunes Video Converter Platinum according to the following steps.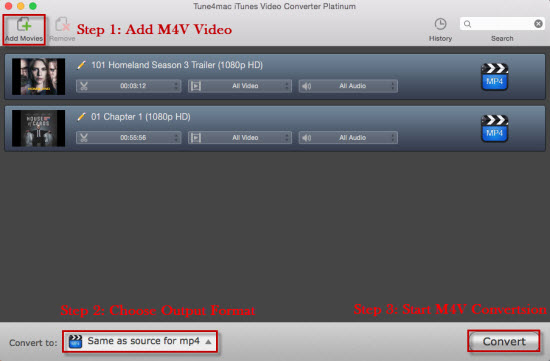 2. Open this M4V converter program and set output format and output folder for the movies or TV shows that you need to import to Nexus 7 or Android Tablet.
3. Press "Add" button to add movies or TV shows you want to put Nexus 7 or Android Tablet, and then press "Convert"; Button.
4. After conversion finished, transfer movies or TV shows to Nexus 7 or Android Tablet directly.
What is Tune4mac M4P Converter
Tune4Mac M4P Converter is a specially-designed M4P to MP3 tool for Mac users to convert purchased iTunes M4P, M4B or M4A audio file to common MP3, AAC or WAV format. Supported virtual burner emulator lets you easily finish the ripping, burning, encoding of iTunes music within few clicks in high speed.
Tutorial Two — iTunes M4P Audio to Nexus 7 or Android Tablet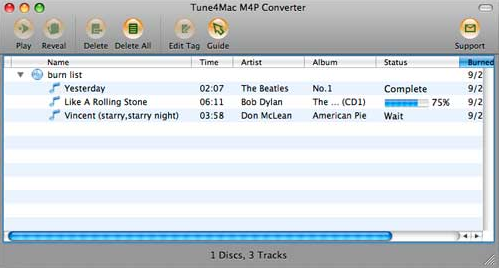 1. Downloadand install Tune4Mac M4P Converter.
2. Open the program and iTunes, create a new playlist on iTunes.
3. Add music you would like to put on Nexus 7 or Android Tablet to the new created playlist.
4. Right click the new created playlist and select Burn Playlist to Disk and when select Tune4Mac Virtual CD-RW from pop-up window, then click Burn.
5. After conversion finished, you can put converted music onto Nexus 7 or Android Tablet.
---
Then what? Try Tune4mac iTunes Video Converter Platinum now! To remove the conversion limitation of 1 minute free trial, please purchase the full version ( $69.95 $44.95).
Related articles:

How to Play iTunes M4V with VLC Media Player? And M4P Audio File?

Backup iTunes HD Movies and TV Shows to Huawei Ascend Mate7

Toturial on Converting iTunes Video to Google Nexus 6/ Nexus Player

Why We Need to Remove DRM from iTunes Media Files