Two Best DRM Converter on Mac OS X
Abominable DRM Protection
DRM Protection really brings some troubles to us. We will take Apple's Fair Play DRM to talk about. Since this protection, we can only play iTunes purchased and rental video on Apple devices.

That made us had to purchase Apple's devices and learn Apple. Our work have made us tired, we really don't want to waste our part-time to research how to play iTunes video to other players, other phones, TVs. We just need relax after out of office. You must think that Apple like DRM because they can promote their own products. However, Steven Paul Jobs had ever said he also hated DRM protection. The intend of DRM is protecting copyright, but it can't do a good job for this and brings many inconveniences to people. But now we can only use DRM converter to settle our troubles.
DRM Removal for Video: Tune4Mac iTunes Video Converter Platinum
Tune4Mac iTunes Video Converter Platinum is the best DRM removal for video, platinum version has considerable functions. It can converter both iTunes purchased and rental DRM protected videos. This DRM removal owns a simple interface and use directions. You can easily to know how to remove DRM since it can launch iTunes and default iTunes video files when you add videos automatically. This program can also convert iTunes DRM protected video to many devices such as Apple iPhone 4S, iPad 2, iPod, Sony PSP, Microsoft Zune, Blackberry Smartphones, HTC Phones, Motorola Xoom, Samsung Galaxy Tab, HP TouchPad. You can also customize output format per your preference.
DRM Removal for Audio: Tune4Mac M4P Converter
Tune4Mac M4P Converter is the best DRM removal tool for audio. The converted speed is very fast since it introduced a virtual CD burner technology (reference below image). This kind of DRM removal tool can easily Remove DRM from purchased iTunes M4P, M4B, M4A to MP3, AAC and WAV. It also supports batch conversion. This DRM removal is even easier used than Tune4Mac iTunes Video Converter Platinum. This DRM Converter can emulate the whole work flow of ripping, encoding and burner automatically. Like no other converter, you don't need to step-by-step to click "Add" "Convert" since Tune4Mac M4P Converter haven't this button, all this worked automatically.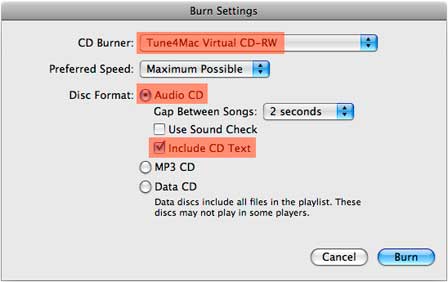 Some Gossip of DRM Protection: Fair Play DRM Was Broken with Cracked Tool by Hacker
As known to all, all purchased ebook through iBookstore have Fair Play DRM protection. You can only review it on Apple devices. However, Fair Play DRM was broken with cracked tool Requiem 3.3 by hacker. After broken, people can download and use iBook on non-iOS devices. It said that Kindle and Nook have the chance to use DRM protected iBook. It appears that Apple will upset some time.
Read More...
Remove DRM from Protected Audiobook With Chapters Preserved
---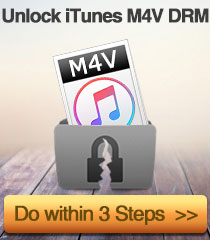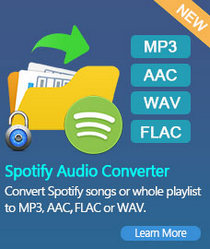 Hot Articles
We Promise